Ipe Clip® ExtremeKD™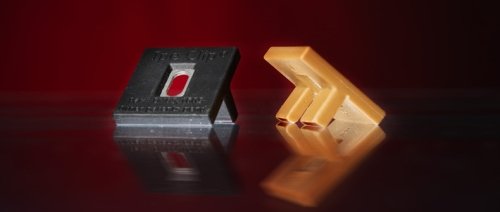 The ExtremeKD™ Deck Fastener (gray version not shown)
The ExtremeKD™ deck fastener from the DeckWise® Company was designed for both kiln-dried wood decking plus composite decking. Hardwood decking species including ipe, tigerwood, garapa, and cumaru that have been kiln dried benefit greatly from this superior hidden fastener technology. Your deck will have look great and blemish free for many years to come.
The ExtremeKD™ deck fastener made by the Ipe Clip® Company is crafted in the United States and has the following features and benefits:
Plastic hollow leg allows for proper deck board expansion while holding firm to the joist
Easy to install on either regular deck boards & pre-grooved decking
Provides the ultimate holding power to keep your deck surface from cupping & twisting
The stainless steel insert ensures this deck fastener remains practically unbreakable
Can old tight for decades regardless of extreme weather conditions
Match your decking with color options including black, brown, and gray
Simple to use and install on composite decking too!
Learn more about ExtremeKD™ deck fasteners and why it is the best deck fastener for air-dried wood decking by visiting the DeckWise® Company website.