Composite Deck Fasteners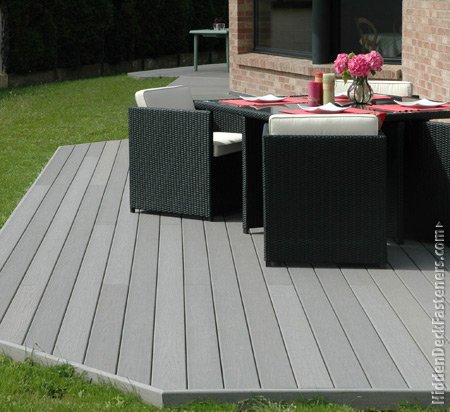 Building a Composite Deck with Hidden Fasteners is a Must!
Composite decking, while popular, has its share of post-build problems. If you are absolutely determined to build a deck using composite decking, then we can't recommend the use of hidden fasteners enough. Why?
Because plastic decking is a mix of wood fibers, plastic, and glue, the door is open to a whole range of issues that come from excess moisture. Composite decks are subject to a whole range of issues that, if you use face screwing methods are only made even worse:
Mushrooming
Mold, Mildew, & Fungus
Rot & Decay
Flaking
Warping
Many more
The reason these problems occur is mainly due to the fact that composite decking is quite porous. If you use face screwing methods to build a composite deck and it rains, the water will seep into the decking and create huge problems like the ones outlined above.
However, if you buy composite deck fasteners like the ExtremeKD™ you do give your deck a chance at a longer life.
The ExtremeKD™ is a composite deck fastener that: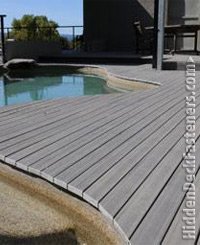 Allows plastic decking to contract normally without excess warping
Can be installed with regular or pre-grooved composite decking
Offers maximum holding power
The stainless steel insert makes the composite fastener practically unbreakable
Holds great in extreme weather conditions
Available in brown, black, or gray to match your composite deck (as seen in the above picture)
Learn more about the Ipe Clip® ExtremeKD™ and why it is the best deck fastener for air-dried wood decking.